Do different types of background noises affect how well we can concentrate. (Evanna, Sarah, Rania)
Comments

9
20pages on
this wiki
Do different background noises affect how we concentrate?(I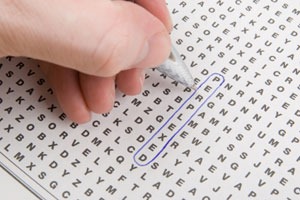 Can different background noises affect how well we can concentrate?
Hypothesis
Edit
If we listen to our favorite song, then we might be able to concentrate better.
We will printout five wordsearches of the same level. Then Isabella will try to do each word search in the least amount of time, while listening to different types of music.
The 5 types of background noises are:
-no sound
-acoustic guitar
-repetitive noise (two, two, two)
-heavy metal
-favorite pop song
Independent, Dependent, Control Variable
Edit
Independent: (Thing we change)
We are changing the types of background noises we listen to while we're doing word search.
Dependent: (Thing we measure)
The time it takes to complete the word search.
Control: (Things we keep the same)
The level of the word search throughout the experiment.